What makes our tubes 'DELUXE'?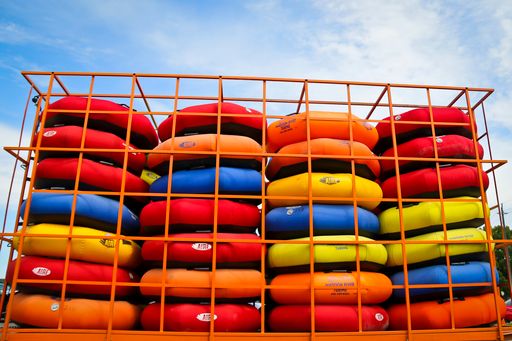 When you're ready to step up your tubing game the AIRE Rocktabomb float tube is the perfect choice. The ergonomic design offers all-day floating comfort, and is constructed with raft quality PVC for more aggressive river play. The Rocktabomb is also perfect for lazier days on lakes and slower rivers.
Tough PVC outer shell
Urethane inner bladders
Double-zipper access seam
Welded seams
Rugged Summit II valves
PVC floor with built-in security O-Ring
Sturdy dual handles
Mesh floors so your goods (and kids) don't fall through!