We have single inflatable kayaks that are fun and maneuverable. Get some peace and quiet on a pristine mountain lake or enjoy some splashes and thrills down one of the local rivers.
Rental includes: Single Inflatable Kayak, paddle, life jacket, helmet & a pump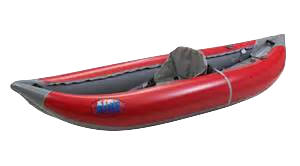 Inflatable kayaks are a great way to explore rivers and lakes. This Aire tandem kayak allows you and a friend to enjoy some quality bonding while having fun in the sun!
Rental includes: Tandem Inflatable Kayak, paddles, life jackets, helmets & a pump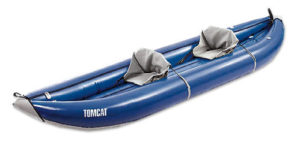 This great little NRS inflatable kayak weighs just 17 pounds and is easy for kids to maneuver and play in.
Rental includes: Single Inflatable Kayak, paddle, life jacket, helmet & a pump